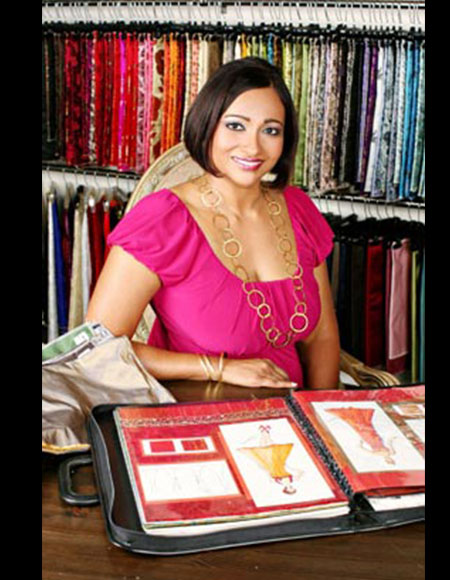 The Designer
Shemara was born in Sri Lanka and moved to the Texas when she was 12. Ever since she was a little girl, she had a passion for art and design and pursued her dream and attended the prestigious School of the Art Institute of Chicago.
Shemara designs and creates custom couture evening wear, bridal gowns and contemporary men's dress shirts from her atelier located in the Design District in Dallas. With her background, she brings a unique creative touch to each of her designs. The use of fine fabrics and exquisite detail and color are evident in each of her creations.
Her work has been recognized in publications such as D Magazine and La Mode Dallas. Her work has featured in numerous shows nationally.
Shemara feels blessed to be working in an area she is truly passionate about!